About us
Yantai Zhenghai Bio-Tech Co., Ltd
Yantai Zhenghai Bio-Tech Co., Ltd., established in 2003 and successfully listed on May 16, 2017 (stock code: 300653), is a high-tech enterprise undertaking tasks of the National Key R&D Program of China and the National "863" Program. Based on the field of regenerative medicine and belonging to the strategic key industry proposed in the "14th Five-Year Plan", it has been certified to the ISO13485/ISO9001 quality management systems, and established high-tech regenerative medical material research and development platforms, such as Shandong Medical Regenerative Repair Materials Engineering Technology Research Center, Shandong Enterprise Technology Center, and Shandong Bioregeneration Materials Engineering Laboratory.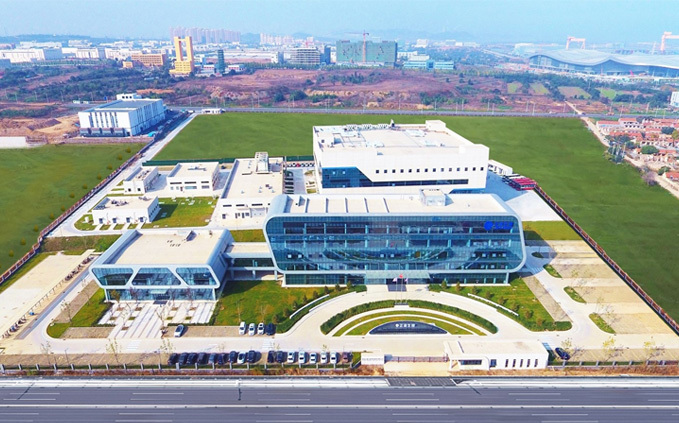 Focusing on the technological innovation, the Company enjoys adequate product R&D pipeline and distinct competitiveness. It has applied for over 80 patents nationwide and worldwide, whose core patents have successively won the first prize of Shandong Patent Award and China Patent Excellence Award. By virtue of the core decellularization technology, its products can realize the function in regulating, guiding and promoting the cell regeneration in a body's tissues. The products in the market include oral cavity repair membrane, absorbable dural (spinal) patch biological membrane patch, skin repair film, bone repair material, surgical caulking sponge and self-etching adhesive, and are widely used in the stomatology department, head&neck department, neurosurgery department, E.N.T department and other departments, winning trust and support from millions of doctors and patients.
The Company has carried out over 80 science and technology development projects at national, provincial and municipal levels, and received various titles, such as the National Key R&D Program of China, "863" Program, China Torch Program, State Specialized New "Small Giant" Enterprise, National Intellectual Property Rights Model Enterprise, Industrial IPR Application Pilot Enterprise, Shandong Provincial Independent Innovation Major Project, Single Champion Manufacturing Enterprise of Shandong Province, Shandong Technology Innovation Demonstration Enterprise, Shandong Quality Benchmarking Enterprise, Top 50 Leading New Material Enterprises in Shandong Province, Shandong Invisible Champion Enterprise, Famous Brand in Shandong Province, Superior Brand in Shandong Province, Technical Invention Awards at All Levels, and Scientific and Technological Progress Awards. Moreover, it is a member of the China Association for Medical Devices Industry and the Model Enterprise for the Implementation of Production Quality Standards of Medical Devices in Shandong Province.
It is oriented to meet customer needs, and its marketing network covers all provinces, autonomous regions and municipalities directly under the central government. It will hold the corporate vision of "to be the leader in the field of regenerative medicine" and make contributions to improving the quality of life of the mass, perfecting social medical health services and advancing the innovation & development of bio-medicine industry.
Address: No. 7 Nanjing Street, Yantai Economic & Technological Development Area
Contact No:400-688-6808
Fax:0535-6931900
Email: zhenghaishengwu@zhbio.com
---
Copyright © 2022 Yantai Zhenghai Bio-Tech Co., Ltd. All rights reserved 鲁ICP备11012157号-1