[New Year's Annual Meeting] ZH-BIO Annual Meeting 2017 was Smoothly Held
On January 11, 2017, Yantai Zhenghai Bio-tech Co., Ltd. held the 2016 annual meeting themed "Concomitant Crisis and Challenges, Prospective Opportunities and Development". Chairman Mr. Mi Bohai and Director Qu Zhuli along with other leaders and all employees of the company participated in the annual meeting.
Mr. Sha Shuzhuang, executive deputy general manager of the company, made a summary of the work in 2016. Mr. Sha reviewed the achievements and shortcomings of the company in the four modules of marketing, R&D, production quality and basic management in the past year. In addition, he also deployed the work in 2017 from the four aspects of "corporate strategy", "operating mechanism", "team building" and "implementation of decisions".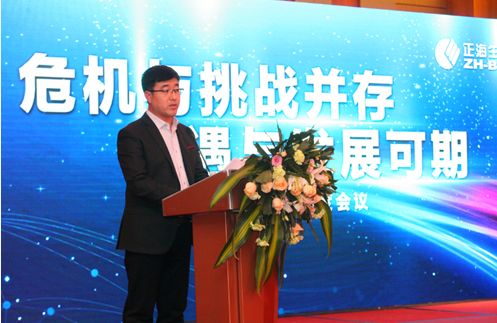 Mr. Mi Bohai, chairman of the company, delivered an important speech. He acknowledged that unity and mutual trust, systems and specifications, scientific and technological innovation and talents were eternal themes of sustainable development of the company, and every employee shall have a sense of ownership and make arduous efforts to achieve their own value in the platform of ZH-BIO.
Subsequently, 2017 New Year Party of "Happiness ·Youth" kicked off. Singing and dancing, comedies, crosstalk and other programs directed by employees of the company were performed in turn, which was unusually brilliant.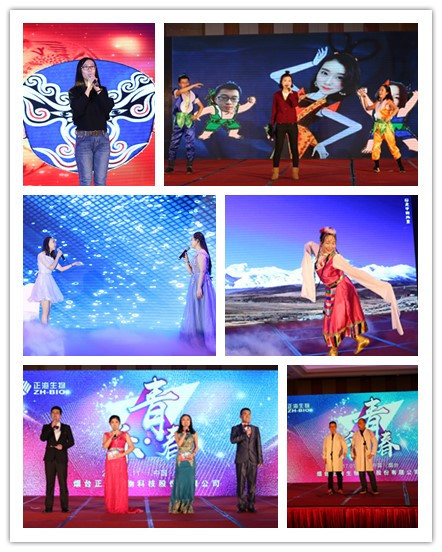 Previous post:New Situation, New Cooperation and New Development - the Meeting of the National key R&D Program Led by ZH-BIO was Kicked off Successfully in 2016
Next post:Heal-All® Oral Cavity Repair Membrane has come into the Market for Ten Years!
Address: No. 7 Nanjing Street, Yantai Economic & Technological Development Area
Contact No:400-688-6808
Fax:0535-6931900
Email: zhenghaishengwu@zhbio.com
---
Copyright © 2022 Yantai Zhenghai Bio-Tech Co., Ltd. All rights reserved 鲁ICP备11012157号-1