The 15th Dental Show West China & Stomatology Academic Conference
Recently, the 15th Dental Show West China & Stomatology Academic Conference has been held in Shijicheng International Exhibition Center in Chengdu. As an important exhibiter, ZH-BIO has exhibited and promoted its products such as Heal-All® Oral Cavity Repair Membrane and Heal-All® Bone Repair Membrane.
Dental Show West China, based in Chengdu, Sichuan and radiated to the western and even the country, is a national professional exhibition and academic forum, which is committed to building the western oral medicine exchange platform to promote the development of the western oral industry and improve the exchanges and cooperation in oral medicine.
During 4 days of the Dental Show West China, many foreign and domestic experts from hospitals like Sichuan Dental Hospital and Chongqing Dental Hospital and over 600 clients and agencies from provinces such as Guizhou, Guangxi, Hunan, Hubei, Inner Mongolia, Xinjiang, Qinhai, Gansu, came to the booth of ZH-BIO for consultation and communication.
In this exhibition, the company communicated deeply with the industry experts and clients, which enhanced their knowledge about the company's products, increased brand awareness and promoted the rapid and healthy development of the company.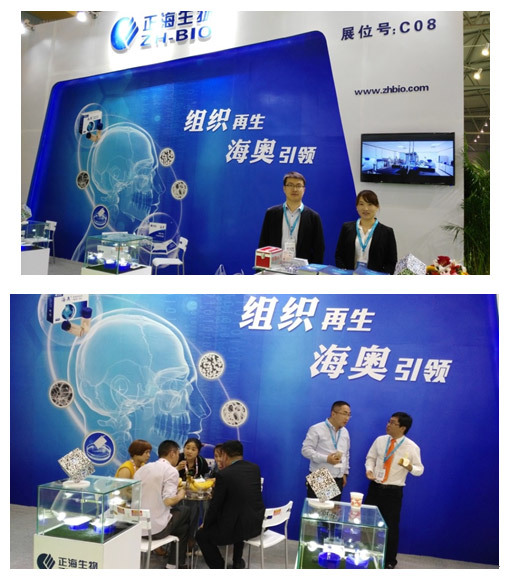 Previous post:ZH-BIO Helped the Left behind Children in Fenghuang with Warm Hearts and Loves
Next post:The ceremony of awarding the "Heal-All® Oral Cavity Scholarship" was Held at Binzhou Medical University (Yantai)
Address: No. 7 Nanjing Street, Yantai Economic & Technological Development Area
Contact No:400-688-6808
Fax:0535-6931900
Email: zhenghaishengwu@zhbio.com
---
Copyright © 2022 Yantai Zhenghai Bio-Tech Co., Ltd. All rights reserved 鲁ICP备11012157号-1