ZH-BIO Helped the Left behind Children in Fenghuang with Warm Hearts and Loves
Warm western Hunan with loves and help the impoverished students with warm hearts. On December 19, 18 employees of ZH-BIO travelled far away to Yankan Primary School, Qiangongping Town, Fenghuang County, Xiangxi Autonomous Prefecture, to donate the money and goods from the staff of Yantai Zhenghai Bio-tech Co., Ltd.
Through there was cold, piercing wind that day, under the leadership of Lin Zhentao, head of Military Surgery Business Department of the company and other leaders, ZH-BIO Loving Care Team brought a batch of stationery and sporting goods and educational toys to the school, as well as a piece of new cotton-padded clothes and a pair of cotton-padded leather shoes, a schoolbag and a set of school supplies and some foods and fruits to each student (total 35), with strong concern and love. Meanwhile, they also visited the three most needy families and brought 4,000-yuan loving donates and some living materials, such as new cotton-padded clothes, rice, edible oil and noodles to each family, making the Miao nationality students and most needy families in the mountain feel the warm of the society and the great love between humans.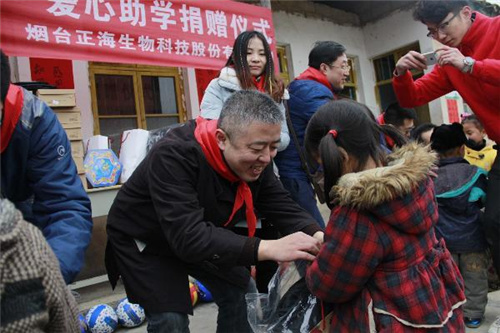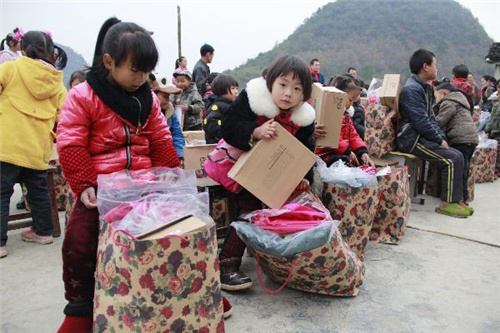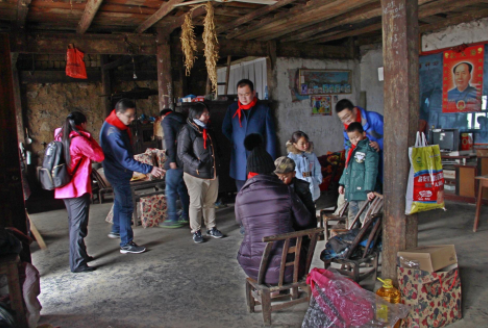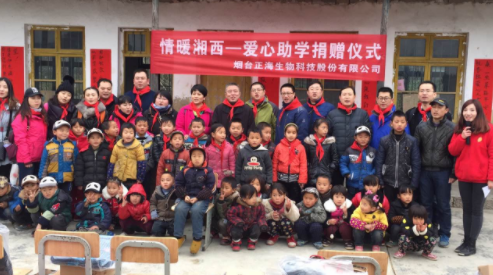 Previous post:Goddesses' Day, Dating with Thanksgiving
Next post:The 15th Dental Show West China & Stomatology Academic Conference
Address: No. 7 Nanjing Street, Yantai Economic & Technological Development Area
Contact No:400-688-6808
Fax:0535-6931900
Email: zhenghaishengwu@zhbio.com
---
Copyright © 2022 Yantai Zhenghai Bio-Tech Co., Ltd. All rights reserved 鲁ICP备11012157号-1