Gather in Boao for health 丨 Zhenghai Bio-tech attended the Global Health Forum of Boao Forum for Asia
The Global Health Forum of Boao Forum for Asia Was Held in Qingdao
From June 10 to 12, 2019, the Global Health Forum of Boao Forum for Asia was held in the China Railway World Expo City on the West Coast of Qingdao New District, Shandong Province. Leaders and guests from relevant government departments of various countries, organizations around the world, and Fortune 500 gathered here for exchanges and discussions on the "implementation of public health", "health promotion by innovation" and "health integration into all policies".
Zhenghai Bio-tech Attended Boao Forum for Asia
The Shandong exhibition hall covering an area of 10,000m2 is full of exhibition personnel. Zhenghai Bio-tech, together with enterprises and institutions in the fields of the cutting-edge medicine, medical device, biotechnology, and health care, demonstrated the development trend and development level of the massive health industry in Shandong Province.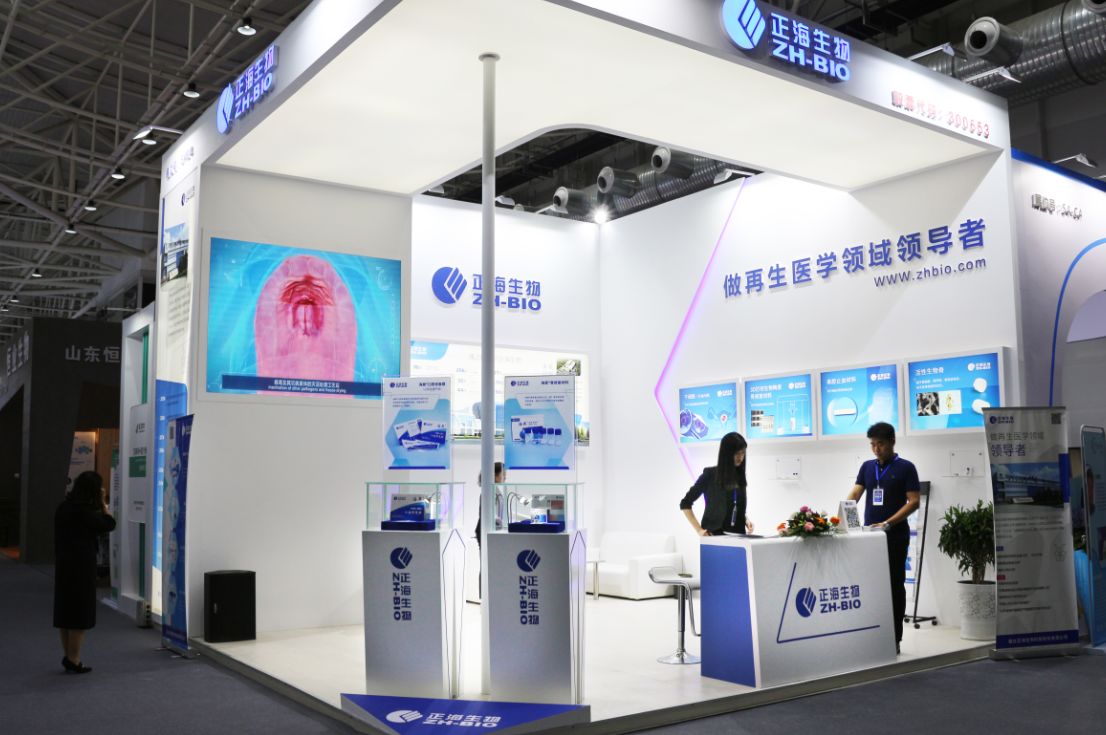 ▲ Exhibition Stand of Zhenghai Bio-tech
Zhenghai Bio-tech, adhering to the corporate vision of being a leader in regenerative medicine, displayed its listed products of soft tissue repair materials (Heal-All® Oral Rehabilitation Membrane, Heal-All® Biofilm, and Heal-All® Skin Repair Membrane), hard tissue repair materials (Heal-All® Bone Repair Material) and several products in development.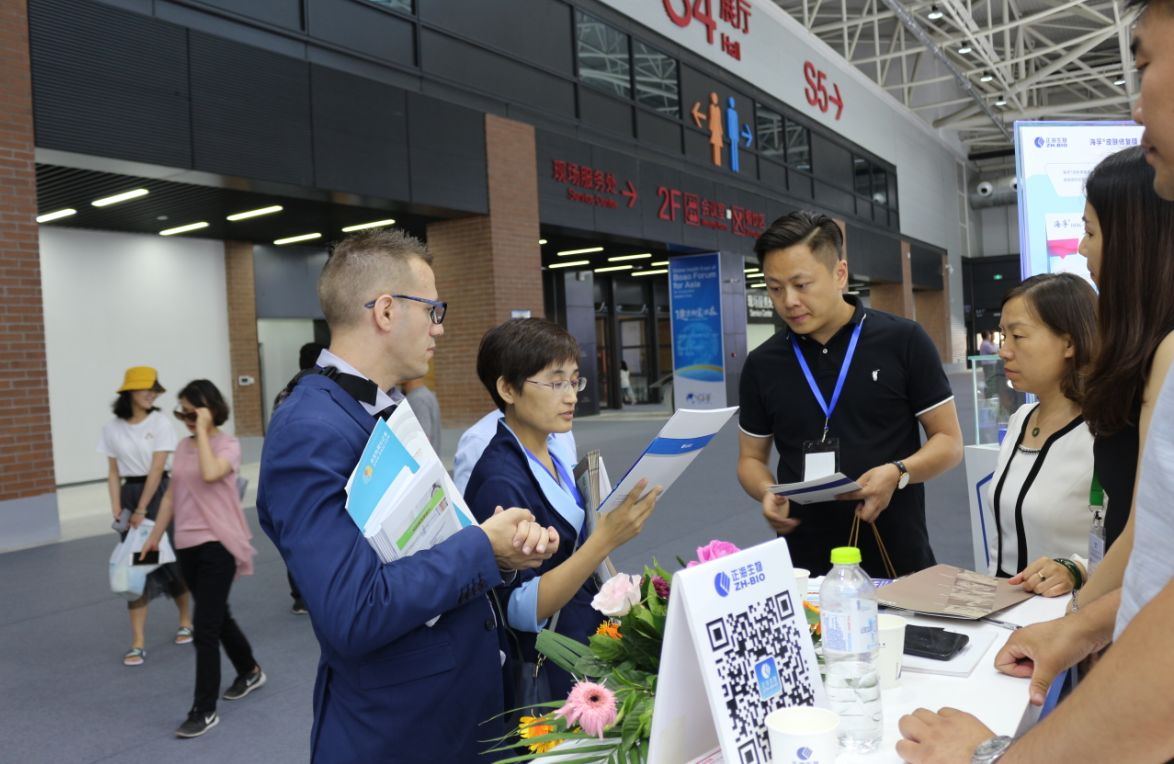 ▲ Participating Guests Inquire about Product Information from Working Staff
In the past 16 years, Zhenghai Bio-tech has stayed true to the mission, and focused on innovation with the principle of quality first. Over the years, the products have won the trust and support of millions of doctors and patients. In the days ahead, Zhenghai Bio-tech will make continued efforts to speed up the transformation and implementation of scientific and technological achievements so as to help achieve the mission that "everybody can enjoy health at any moment".
Address: No. 7 Nanjing Street, Yantai Economic & Technological Development Area
Contact No:400-688-6808
Fax:0535-6931900
Email: zhenghaishengwu@zhbio.com
---
Copyright © 2022 Yantai Zhenghai Bio-Tech Co., Ltd. All rights reserved 鲁ICP备11012157号-1