"Love Together!" - A charity donation made by Zhenghai Bio-tech
Everyone can make a difference. On Oct. 22, a charity donation event titled "Love Together!" of Zhenghai Bio-tech was officially launched. A total of more than 300 pieces of winter clothing was collected in just two days. Zhenghai Bio-tech will entrust Yantai Jinyang Development Center to send donated clothing to poverty-stricken mountain areas in Xinjiang, Tibet, etc. and help those in need.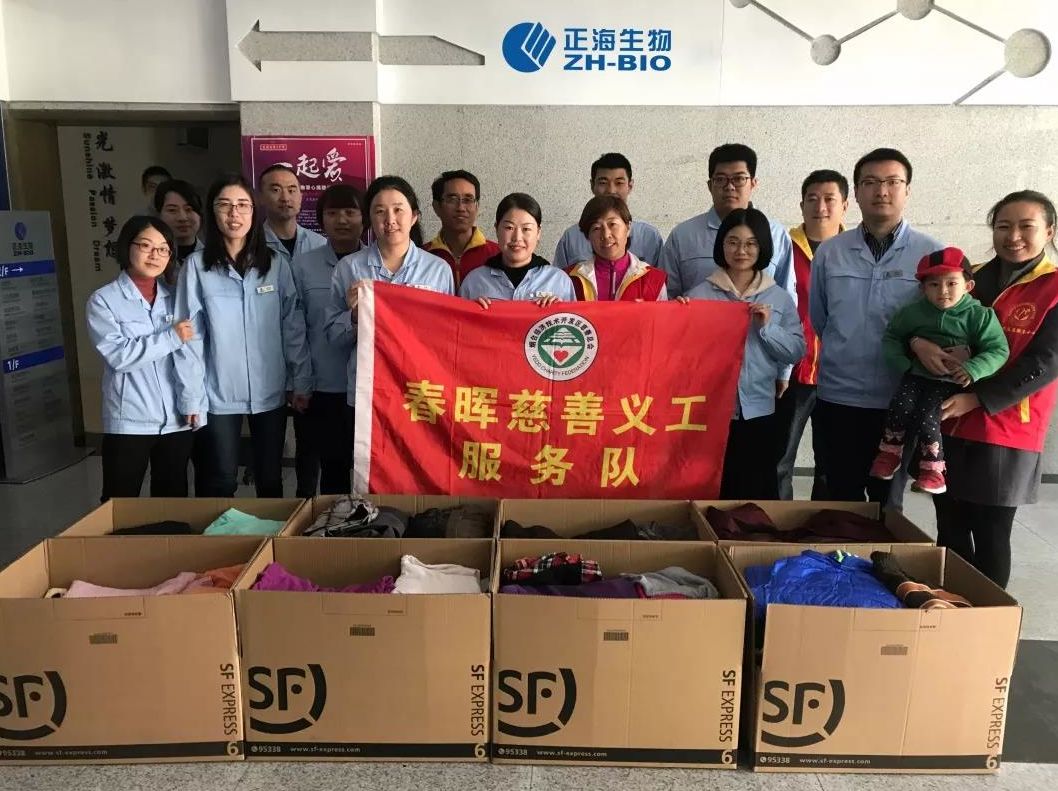 As a saying goes, "gifts of roses, hand there are lingering fragrance". Zhenghai Bio-tech has never stopped its pace on the road to charity. Let's pay it forward, help those in need with our kindness, and make this winter warm like spring.
Address: No. 7 Nanjing Street, Yantai Economic & Technological Development Area
Contact No:400-688-6808
Fax:0535-6931900
Email: zhenghaishengwu@zhbio.com
---
Copyright © 2022 Yantai Zhenghai Bio-Tech Co., Ltd. All rights reserved 鲁ICP备11012157号-1