Advanced Application Training for Medical Device Risk Management in Zhenghai Bio-tech
During July 4 to 6, in order to raise the legal awareness and enhance the risk management capability of personnel engaged in R&D, production and quality-related risk management, the company carried out a 3-day advanced application training for medical device risk management, which was attended by over 60 personnel. In this training, the company specially hired Wang Huifang, the national senior reviewer of Beijing Hua Guang Certification of Medical Devices Co., Ltd. and major standardizer of YY/T 0316 standard, who presided over the training targeting two standards - "Application of YY/T 0316 Medical Device Risk Management in Medical Devices" and "YY/T 0316 Application Guideline for YY/T 1437 Medical Devices".
From perspectives of the general requirements on and the process of medical device risk management, Wang expounded these standards one by one and explained the profound "risk analysis, risk evaluation, risk control, acceptability evaluation of comprehensive residual risks, risk management report, production and post-production information" in simple terms; moreover, via combining the company's documents and product risk management documentation, Wang also strengthened trainees' accurate understandings of the whole-process risk management.
Zhenghai Bio-tech has insisted on actively carrying out the full life-cycle of medical devices and implementing the risk management. Through this training, the company further enhanced its management's risk management awareness and professional level, laying a solid foundation for ceaselessly standardizing/perfecting the company's risk management system, improving its product quality and guaranteeing product safety & effectiveness.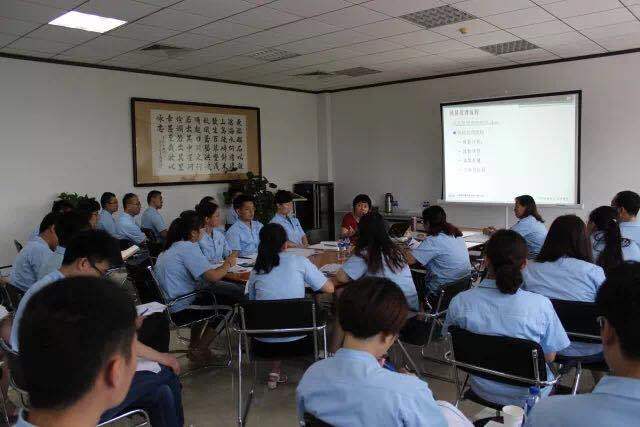 Address: No. 7 Nanjing Street, Yantai Economic & Technological Development Area
Contact No:400-688-6808
Fax:0535-6931900
Email: zhenghaishengwu@zhbio.com
---
Copyright © 2022 Yantai Zhenghai Bio-Tech Co., Ltd. All rights reserved 鲁ICP备11012157号-1