2018 "Qingfan Plan" of Zhenghai Bio-tech was Initiated - To Excel the Predecessor
To retain and train a high-level professional talent team, and better satisfy the company's development demands, Zhenghai Bio-tech officially launched 2018 "Qingfan Plan" on July 13 - retaining and training plan for current college graduates with high potential based on talent development plans.
There will be 10 students selected as "Qingfan Talents" from more than 600 outstanding graduates in 30 key universities all over China this year, and they will systematically accept on-boarding training (Phase I) of "Qingfan Plan" across the board, so as to lay a solid foundation for future career development.
At the launching ceremony, Mr. Sha Shuzhuang (General Manager of Zhenghai Bio-tech) gave a warm welcome to new employees. Mr. Sha pointed out that, Zhenghai Bio-tech is desperate for talents, and cherish and respect talents, and tries to woo each talent who would like to search for long-term career growth in the company by providing a fair and broad development platform. He hopes that "Qingfan Talents" could cherish the opportunity to achieve the ideal based on reality.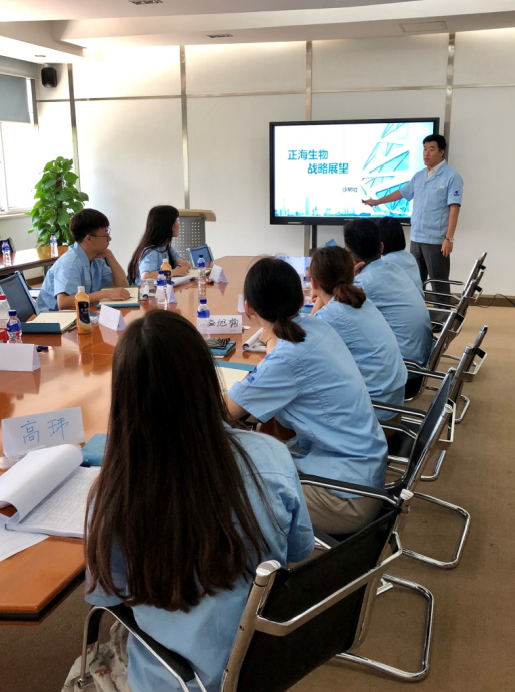 Mr. Shi Yanfeng (Deputy General Manager of Zhenghai Bio-tech), introduced specific schemes for the implementation of "Qingfan Plan" in 2018, and expressed his great expectations for "Qingfan Talents". He hopes that each talent could take the initiative in learning, seize the opportunity in the present, position their own values, and make mutual progress with the company.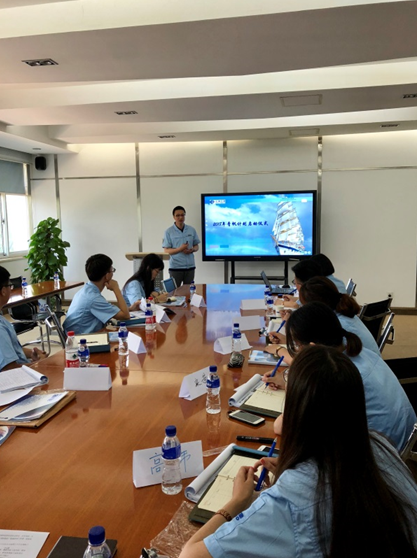 Afterwards, "Qingfan Talents" this year enhanced mutual understanding through interaction, and further understood the company's development history, enterprise culture and product after visiting the company's exhibition hall.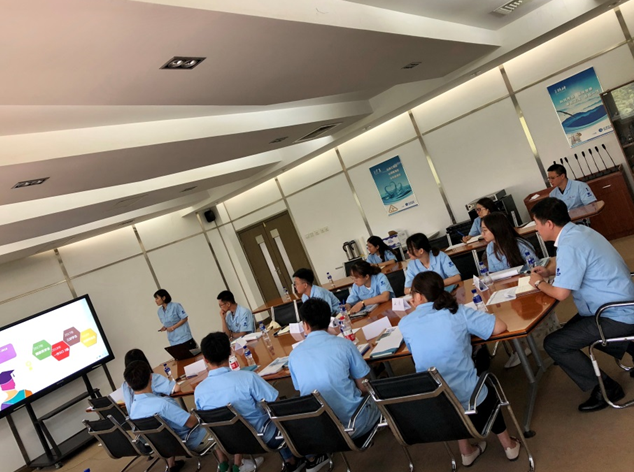 As an important part of the talent strategy implementation of Zhenghai Bio-tech, "Qingfan Plan" serves as one of significant actions for achieving strategic goal and development vision of the company. Young people in Zhenghai Bio-tech are expected to achieve rapid progress both in beneficial and adverse situations, thus growing to undertake huge responsibilities and forging valiantly ahead with strong faith.
Address: No. 7 Nanjing Street, Yantai Economic & Technological Development Area
Contact No:400-688-6808
Fax:0535-6931900
Email: zhenghaishengwu@zhbio.com
---
Copyright © 2022 Yantai Zhenghai Bio-Tech Co., Ltd. All rights reserved 鲁ICP备11012157号-1