Congratulations to Zhenghai Bio-tech for Winning the Title of "Top-ten Enterprise in Bio-medicine Industry in Yantai"
Recently, the Commendation Conference for Top-ten Enterprises Engaged in Bio-medicine Industry was held in Yantai, and our company won the title of "Top-ten Enterprise for Excellent Independent Innovation in Bio-medicine Industry in Yantai". 51 top-ten bio-medicine enterprises were selected totally to act as outstanding benchmarks leading the leaping and high-quality development of bio-medicine industry in Yantai, all of which were characterized by high goals, impressive general strength, novel development thoughts, broad international view, superior product quality and excellent sincerity services.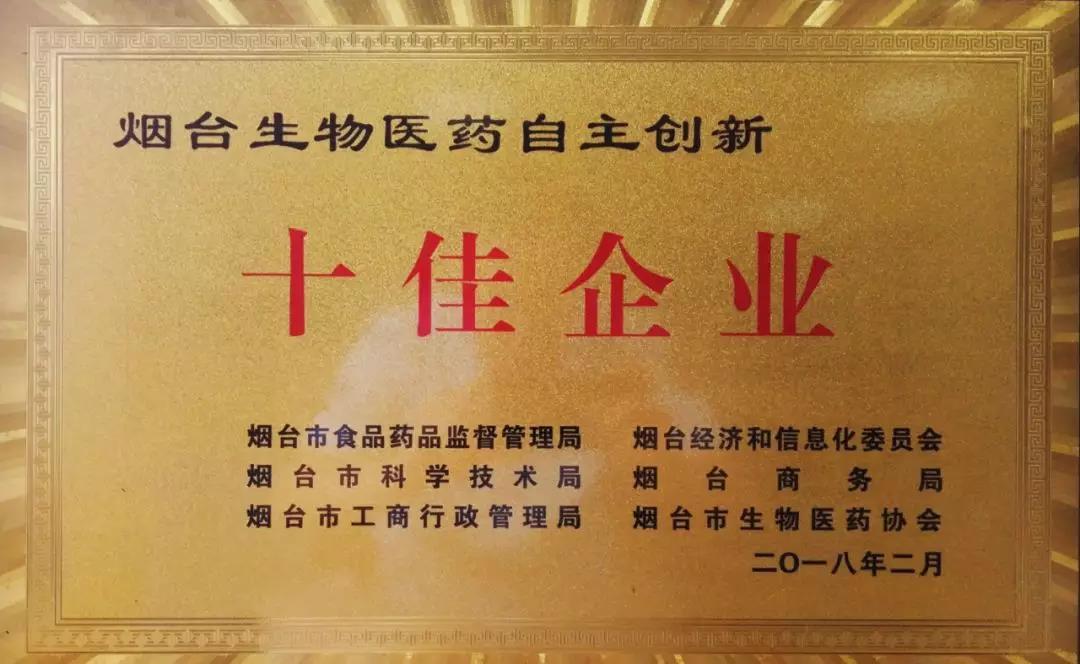 Our company has focused on sci-tech innovation and attached great importance to medical safety since its establishment. We undertook over 50 sci-tech development projects on national/provincial/municipal levels successively, with over 60 patents granted; besides, we were also approved for undertaking projects of "National Key R&D Plan" and "National "863" Plan", and won numerous honors such as the second place (bio-medicine field) of China Innovation & Entrepreneurship Competition, as well as the special award of Shandong Independent Innovation.
In the future, Zhenghai Bio-tech will, as it always does, improve its comprehensive innovation ability for product R&D, ceaselessly perfect its product safety & traceability systems, and strictly control the product quality in every link. We will stay true to our mission and make positive contributions to advancing the development of bio-medicine industry!
Address: No. 7 Nanjing Street, Yantai Economic & Technological Development Area
Contact No:400-688-6808
Fax:0535-6931900
Email: zhenghaishengwu@zhbio.com
---
Copyright © 2022 Yantai Zhenghai Bio-Tech Co., Ltd. All rights reserved 鲁ICP备11012157号-1