Commemoration for the Listing of Zhenghai Bio-tech & Middle Management Oath-taking Ceremony
May 16 was an unforgettable day for Zhenghai Bio-tech members. On the same day of the last year, Yantai Zhenghai Bio-tech Co., Ltd. (stock code: 300653) was successfully listed on the GEM of Shenzhen Stock Exchange, initiating a new era for the company's development.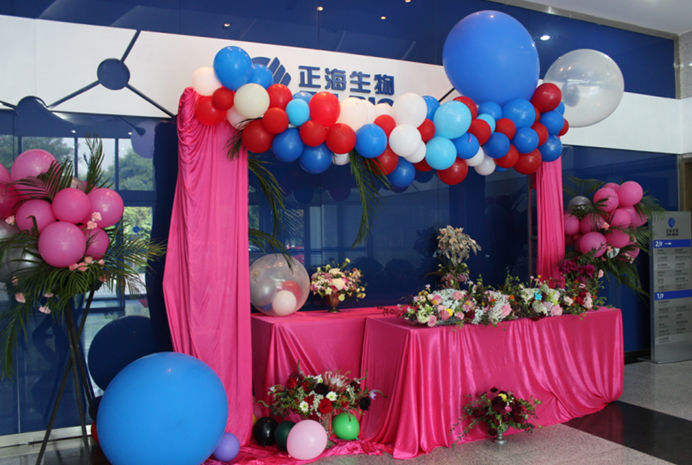 On the occasion of its 1st anniversary since listing, Zhenghai Bio-tech ceremoniously held a commemoration of the 1st anniversary since listing & middle management oath-taking ceremony, aiming to enhance the middle management's sense of responsibility and mission. Led by Mr. Sha Shuzhuang (General Manager), the middle management took an oath solemnly in front of the company's senior executives and representatives of outstanding employees, who made commitments to practice the company's culture, assume its historical mission, stay loyal to its undertakings, abide by "Red Line of Zhenghai", and make unremitting endeavors to its development into centennial Zhenghai.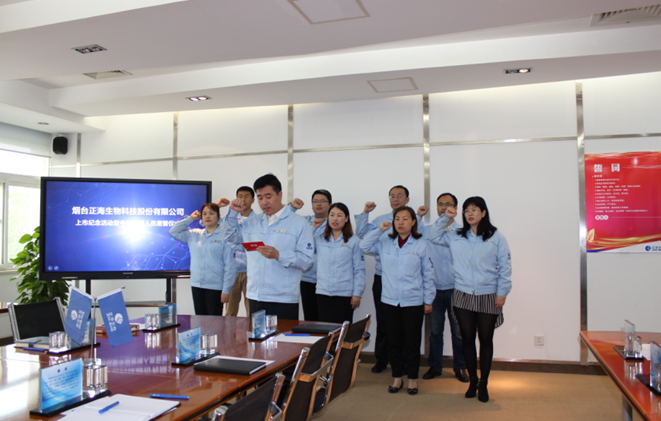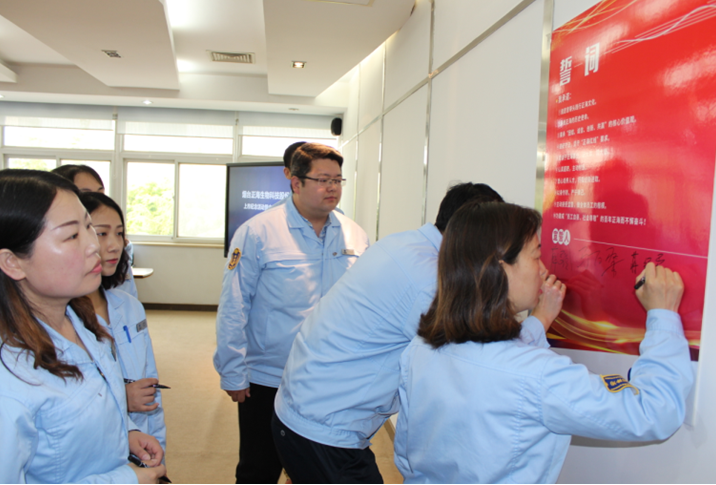 After the oath-taking ceremony, Mr. Sha delivered a speech themed by "enterprise culture construction in Zhenghai Bio-tech", in which he expounded the important role played by enterprise culture in team cohesion and enterprise's survival & development while targeting the enterprise spirit and business concept. He pointed out that, since the enterprise culture was an inexhaustible impetus driving enterprise development, we should, according to features of the industry in which we were engaged and over ten years of development history, continuously extract and optimize the culture of Zhenghai Bio-tech, and apply it in every link of the enterprise's operation & development to promote ceaseless improvement of management in each module and contribute to the smooth realization of our strategic goal.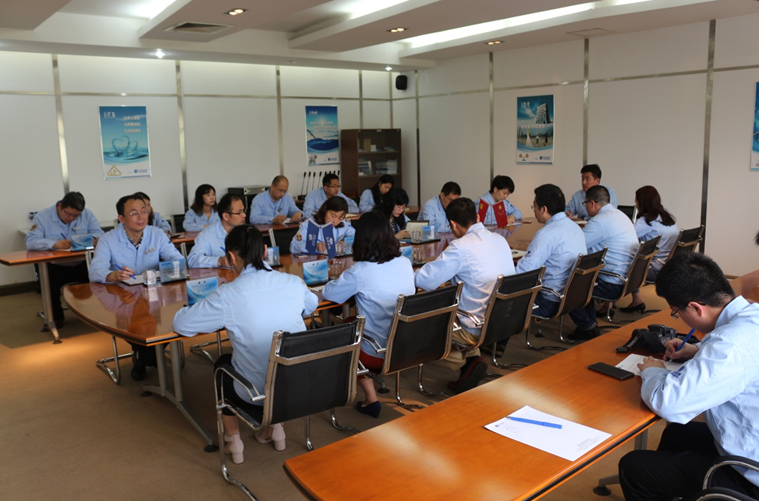 Address: No. 7 Nanjing Street, Yantai Economic & Technological Development Area
Contact No:400-688-6808
Fax:0535-6931900
Email: zhenghaishengwu@zhbio.com
---
Copyright © 2022 Yantai Zhenghai Bio-Tech Co., Ltd. All rights reserved 鲁ICP备11012157号-1