The 16th Academic Conference of Society of Neurosurgery of Chinese Medical Association (CMA)
The 16th Academic Conference of Society of Neurosurgery of Chinese Medical Association (CMA) was successfully held in Guiyang from August 11 to 12, which was attended by Yantai Zhenghai Bio-tech Co., Ltd. as one of the important exhibitors.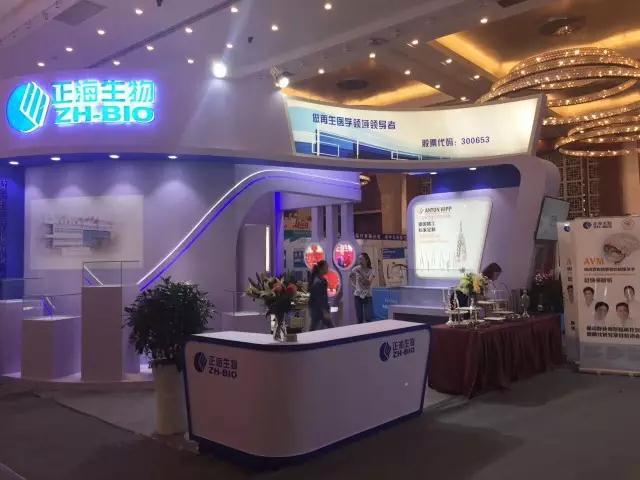 In this exhibition, the company was provided with an innovatively and uniquely designed booth to display its main product - Heal-All® biological membrane and to especially popularize the ANTON HIPP surgical instruments introduced from Germany; during the exhibition, the company adopted a novel way enabling interactions between an intelligent robot and on-site audiences to achieve good popularization of itself and its products. In this exhibition, nearly one thousand audiences were attracted to visit the company's booth, including domestic and foreign experts, academicians, physicians and distributors working on neurosurgery, all of whom unanimously praised the exhibits.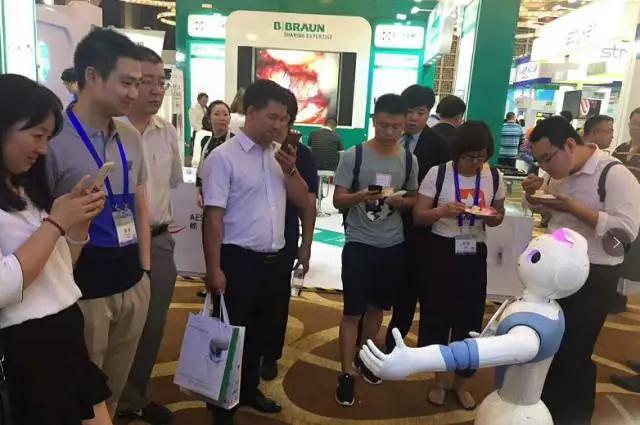 Interactions between an intelligent robot and on-site audiences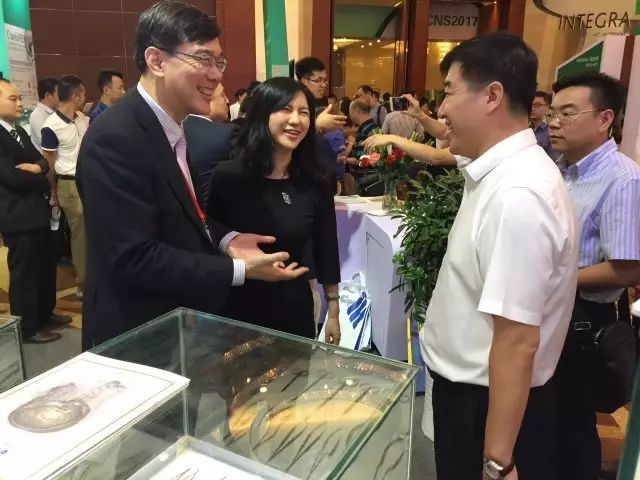 Professor Wang Shuo, the Chairperson-elect of Society of Neurosurgery (CMA) visited the booth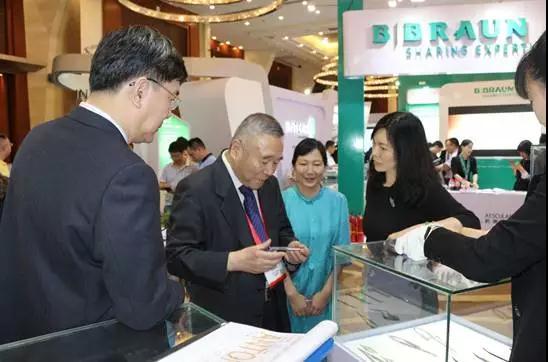 Academician Zhao Jizong (Chinese Academy of Sciences) visited the booth
A highlight of this exhibition:
On August 11, the "Startup of the Prospective Research Project for Clinical Efficacy of Cerebral Arteriovenous Malformation" was successfully held under the co-sponsorship of Zhenghai Bio-tech and Chinese Medical Association. Relying on the consistently solid client relationships, advanced technologies and competent product advantages for a long time, Zhenghai Bio-tech has attracted numerous professional insiders and physicians to attend this satellite meeting. Among the satellite meetings concurrently held by 12 medical device manufacturers, the venue of Zhenghai Bio-tech was the most favored by conferees, with every seat taken.
At the meeting, Mr. Sha Shuzhuang (Executive Deputy General Manager of Zhenghai Bio-tech) made a welcoming speech, expressing that it was a pleasure for Zhenghai Bio-tech to act as a builder of the clinical and scientific research platform for constant development of new products in demand clinically. Professor Zhao Yuanli (Beijing Tian Tan Hospital, Peking University International Hospital) was also invited to preside over this meeting. Chairmen of this meeting also included Professor Wang Shuo (Beijing Tian Tan Hospital, Capital Medical University), Professor Mao Ying (Huashan Hospital Affiliated to Fudan University, Shanghai) and Professor Liu Jianmin (Changhai Hospital Affilitated to Second Military Medical University), all of whom made speeches respectively. During the meeting, as the first batch of clinical project participants, professors from 18 well-known domestic hospitals made in-depth exchanges and discussions targeting this project. Professor Zhao Yuanli and his team (Dr. Ma Li) shared the significance of project definition and its future research direction; Professor Liu Jianmin and Professor Mao Ying put forward guiding suggestions in this regard respectively, triggering heated discussions among experts present at the meeting. Zhang Hongqi (Director of Xuanwu Hospital) and Liu Yunhui (President of Shengjing Hospital) interacted with conferees via raising questions, greatly mobilizing the meeting atmosphere, during which the company's prospect and development were also highly recognized by various experts.
This meeting was successfully held to strengthen the in-depth communication and understanding between the company and experts as well as clients within the industry. Besides, a reputable enterprise image was also established thereby, with the brand awareness boosted and Zhenghai Bio-tech propelled to achieve a faster and better development.
Address: No. 7 Nanjing Street, Yantai Economic & Technological Development Area
Contact No:400-688-6808
Fax:0535-6931900
Email: zhenghaishengwu@zhbio.com
---
Copyright © 2022 Yantai Zhenghai Bio-Tech Co., Ltd. All rights reserved 鲁ICP备11012157号-1