ZH-BIO Annual Meeting 2016 was Smoothly Held
Recently, Annual Meeting 2016 themed "New starting, New sailing, New development" of Yantai Zhenghai Bio-tech Co., Ltd, was held grandly in Sheraton Yantai Golden Beach Resort. The company's leaders and all staff members presented at the meeting.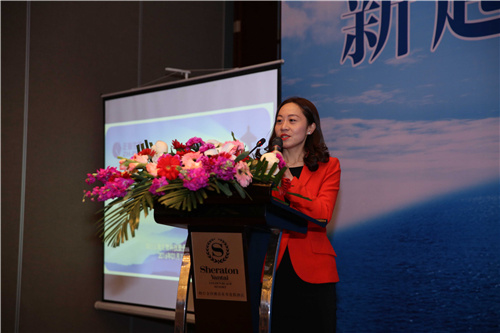 At the meeting, Ms Lu Meijiao, deputy general manager of ZH-BIO, introduced the development planning for the next 5 years: in the next 5 years, by means of innovating R&D paths, optimizing marketing channel, improving management system and assisting capital operation, the company will try its best to realize the expected goals, including the high-speed increase of the sales performance, the continuous business extension, the exponential growth of the staff size and the rapid increase of the employees' income.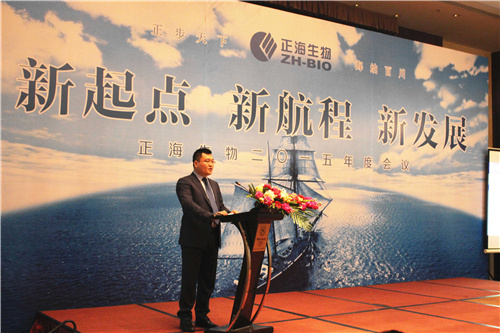 General manager Zhang Wencai reported on the 2015 annual work and arranged the 2016 annual work on behalf of Chairman Mi Bohai. Zhang Wencai reviewed the development history of the past 12 years, shared the work experiences in marketing, R&D, production qualify and basic management, and highly affirmed the contributions of the staff to the company's development.
Zhang Wencai emphasized that 2016 would be the starting year of the next 5 year plan with critical and transformational meaning; the company must widely view the current situations throughout, grasp the chances and continue to keep the increase trend, accurately locate the developing direction, go ahead shoulder to shoulder in strategy and tactics, and work hard to realize the great blueprint of ZH-BIO.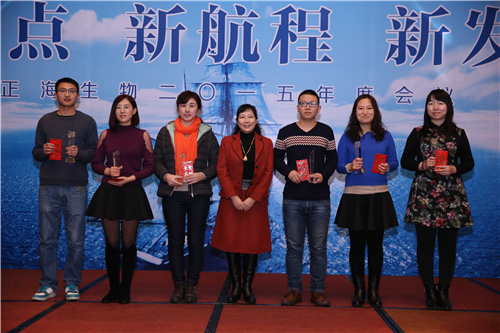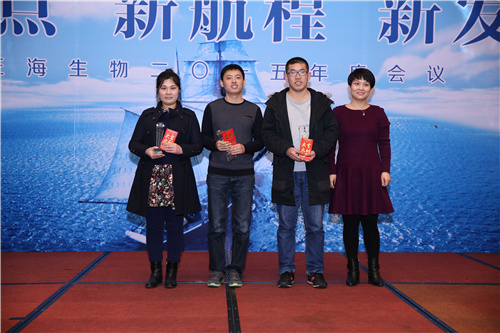 In the end, the company's leaders awarded the 2015 annual star employees and the winners of the Gold Stone award to thank their hard work and encourage them to go ahead in the New Year, realize new achievements in their own positions and drive other employees to progress together.
After the meeting, 2016 "Dance & Bloom" New Year Evening Party started passionately. The excellent programs like youth songs and dances, humorous stories, fantasy magic, passionate poetry recitation edited, directed and acted by the employees were played in turn.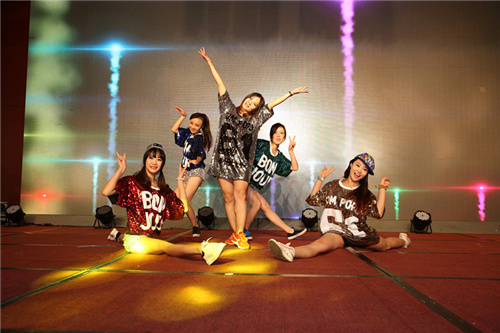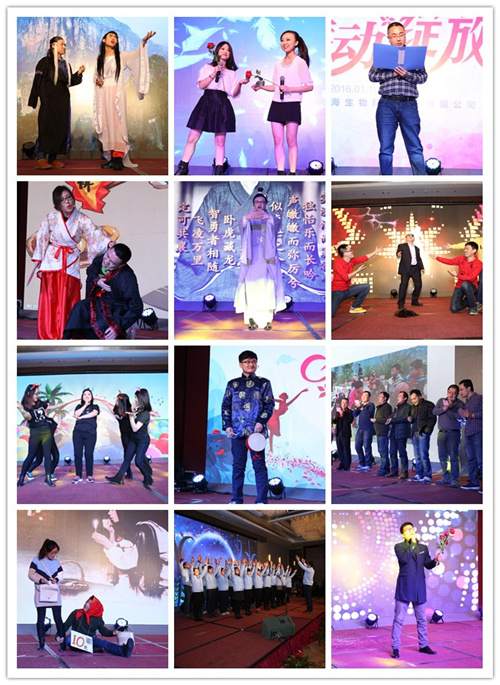 Previous post:Congratulations to ZH-BIO Entering the Second-Board Market - Capital Helps the Company to Embark on a New Journey
Next post:Projects of National Torch Program 2015 of ZH-BIO have been Approved
Address: No. 7 Nanjing Street, Yantai Economic & Technological Development Area
Contact No:400-688-6808
Fax:0535-6931900
Email: zhenghaishengwu@zhbio.com
---
Copyright © 2022 Yantai Zhenghai Bio-Tech Co., Ltd. All rights reserved 鲁ICP备11012157号-1